Another word for fantastic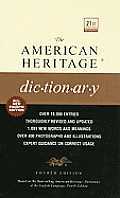 fantastic
bizarre
grotesque
fanciful
exotic
These adjectives apply to what is very strange or strikingly unusual.
Fantastic
describes what seems to have slight relation to the real world because of its strangeness or extravagance:
fantastic imaginary beasts such as the unicorn.
Bizarre
stresses oddness that is heightened by striking contrasts and incongruities and that shocks or fascinates:
a bizarre art nouveau façade.
Grotesque
refers principally to deformity and distortion that approach the point of caricature or even absurdity:
statues of grotesque creatures.
Fanciful
applies to what is strongly influenced by imagination, caprice, or whimsy:
a fanciful pattern.
Something
exotic
is unusual and intriguing:
painted landscapes in exotic colors.
Search Thesaurus
---
Another word for fantastic
adjective