Another word for neat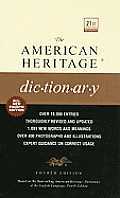 neat
1
tidy
trim
shipshape
spick-and-span
These adjectives mean clean and in good order.
Neat
is the most general:
a neat room; neat hair.
Tidy
emphasizes precise arrangement and order:
"When she saw me come in tidy and well dressed, she even smiled"
(Charlotte Brontë).
Trim
stresses especially smart appearance:
"A trim little sailboat was dancing out at her moorings"
(Herman Melville).
Shipshape
evokes meticulous order:
"We'll try to make this barn a little more shipshape"
(Rudyard Kipling).
Spick-and-span
suggests the immaculate freshness of something new:
"young men in spick-and-span uniforms"
(Edith Wharton).
Search Thesaurus
---
Another word for neat
adjective