Another word for meticulous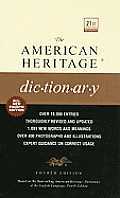 meticulous
painstaking
careful
scrupulous
fastidious
punctilious
These adjectives mean showing or marked by attentiveness to all aspects or details.
Meticulous
and
painstaking
stress extreme care:
"He had throughout been almost worryingly meticulous in his business formalities"
(Arnold Bennett).
Repairing the fine lace entailed slow and painstaking work.
Careful
suggests circumspection and solicitude:
A careful examination of the gem showed it to be fake.
Scrupulous
suggests care prompted by conscience:
"Cynthia was scrupulous in her efforts to give no trouble"
(Winston Churchill).
Fastidious
implies concern, often excessive, for the requirements of taste:
"Your true lover of literature is never fastidious"
(Robert Southey).
Punctilious
specifically applies to minute details of conduct:
"The more unpopular an opinion is, the more necessary is it that the holder should be somewhat punctilious in his observance of conventionalities generally"
(Samuel Butler).
Search Thesaurus
---
Another word for meticulous
adjective
Showing or marked by attentiveness to all aspects or details:

careful, fastidious, painstaking, punctilious, scrupulous.

See

careful

Very difficult to please:

choosy, dainty, exacting, fastidious, finical, finicky, fussy, nice, particular, persnickety, squeamish. (Informal) picky.

See

accept