Another word for orderly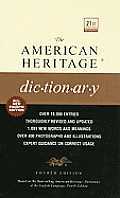 orderly
methodical
systematic
These adjectives mean proceeding in or observant of a prescribed pattern or arrangement.
Orderly
especially implies correct or customary procedure or proper or harmonious arrangement:
an orderly evacuation of the burning building; orderly and symmetrical rows.
Methodical
stresses adherence to a logically and carefully planned succession of steps:
methodical instructions for assembly.
Systematic
emphasizes observance of a coordinated and orderly set of procedures constituting part of a complex but unitary whole:
systematic research into antigens to combat immune disorders.
Search Thesaurus
---
Another word for orderly
adjective
In good order or clean condition:

neat, shipshape, snug, spick-and-span, spruce, taut, tidy, trig, trim, well-groomed. (Chiefly British) tight.

Idiom:

neat as a pin.

See

clean, order

Arranged or proceeding in a set, systematized pattern:

methodic, methodical, regular, systematic, systematical.

See

ability, order