Another word for proficient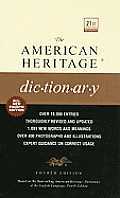 proficient
adept
skilled
skillful
expert
These adjectives mean having or showing knowledge, ability, or skill, as in a profession or field of study.
Proficient
implies an advanced degree of competence acquired through training:
is proficient in Greek and Latin.
Adept
suggests a natural aptitude improved by practice:
became adept at cutting the fabric without using a pattern.
Skilled
implies sound, thorough competence and often mastery, as in an art, craft, or trade:
a skilled gymnast who won an Olympic medal.
Skillful
adds to
skilled
the idea of natural dexterity in performance or achievement:
is skillful in the use of the hand loom.
Expert
applies to one with consummate skill and command:
an expert violinist who played the sonata flawlessly.
Search Thesaurus
---
Another word for proficient
adjective
noun
A person with a high degree of knowledge or skill in a particular field:

ace, adept, authority, dab hand, expert, master, past master, professional, wizard. (Informal) whiz. (Slang) crackerjack. (Chiefly British) dab2.

See

ability