Another word for easy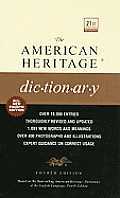 easy
simple
facile
effortless
These adjectives mean requiring little effort or posing little if any difficulty.
Easy
applies to tasks that require little effort:
"The diagnosis of disease is often easy, often difficult, and often impossible"
(Peter M. Latham).
Simple
implies a lack of complexity that facilitates understanding or performance:
"the faculty … of reducing his thought on any subject to the simplest and plainest terms possible"
(Baron Charnwood).
Facile
stresses readiness and fluency:
a facile speaker.
Often, though, the word implies glibness or insincerity, superficiality, or lack of care:
an explanation too facile for complex events.
Effortless
refers to performance in which the application of great strength or skill makes the execution seem easy:
wrote effortless prose.
Search Thesaurus
---
Another word for easy
adjective
Posing no difficulty:

effortless, facile, simple, smooth. (Informal) snap.

Idioms:

easy as ABC, easy as falling off a log, easy as one-two-three, easy as pie, like taking candy from a baby, nothing to it.

See

easy

Marked by facility, especially of expression:

effortless, flowing, fluent, fluid, graceful, smooth.

See

style

Enjoying steady good fortune or financial security:

comfortable, prosperous, well-heeled, well-off, well-to-do. (Informal) well-fixed.

Idioms:

comfortably off, in clover, on easy street.

See

rich, thrive

Unconstrained by rigid standards or ceremony:

casual, easygoing, informal, natural, relaxed, spontaneous, unceremonious, unrestrained. (Informal) laid-back.

See

plain, tighten

Not strict or severe:

charitable, clement, forbearing, indulgent, lax, lenient, merciful, soft, tolerant.

See

accept

Easily imposed on or tricked:

credulous, dupable, exploitable, gullible, naive, susceptible.

See

wise