Another word for comfortable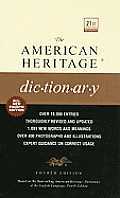 comfortable
cozy
snug
1
restful
These adjectives mean affording ease of mind or body.
Comfortable
implies the absence of sources of pain or distress:
wears comfortable clothes.
The word may also suggest peace of mind:
felt comfortable with the decision.
Cozy
suggests homey and reassuring ease:
sat in a cozy nook near the fire.
Snug
brings to mind the image of a warm, secure, compact shelter:
children snug in their beds.
Restful
suggests a quiet conducive to tranquillity:
spent a restful hour reading.
Search Thesaurus
---
Another word for comfortable
adjective
Being what is needed without being in excess:

adequate, competent, decent, enough, satisfactory, sufficient.

See

excess

Enjoying steady good fortune or financial security:

easy, prosperous, well-heeled, well-off, well-to-do. (Informal) well-fixed.

Idioms:

comfortably off, in clover, on easy street.

See

rich, thrive