Another word for slow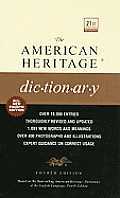 slow
dilatory
leisurely
laggard
deliberate
These adjectives mean taking more time than is usual or necessary.
Slow
is the least specific:
a slow bus; a slow heartbeat; slow to anger.
Dilatory
implies lack of promptness caused by delay, procrastination, or indifference:
paid a late fee because I was dilatory in paying the bill.
Leisurely
suggests a relaxed lack of haste:
went for a leisurely walk by the river.
Laggard
implies hanging back or falling behind:
"the horses' laggard pace"
(Rudyard Kipling).
Deliberate
suggests a lack of hurry traceable especially to caution or careful consideration, as of consequences:
worked in a systematic and deliberate manner.
Search Thesaurus
---
Another word for slow
adjective
Proceeding at a rate less than usual or desired:

dilatory, laggard, slow-footed, slow-going, slow-paced, tardy. (Informal) poky1.

Idiom:

slow as molasses in January.

See

fast

Having only a limited ability to learn and understand:

backward, dull, simple, simple-minded, slow-witted. (Informal) soft. (Offensive) feeble-minded, half-witted, retarded, weak-minded.

See

ability
adverb
So as to fall behind schedule:

behind, behindhand, late.

Idiom:

behind time.

See

time
verb