Another word for fast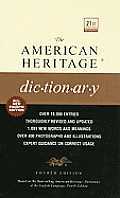 fast
1
rapid
swift
fleet
2
speedy
quick
hasty
expeditious
These adjectives refer to something marked by great speed.
Fast
and
rapid
are often used interchangeably, though
fast
is more often applied to the person or thing in motion, and
rapid,
to the activity or movement involved:
a fast runner; rapid strides.
Swift
suggests smoothness and sureness of movement (
a swift current
), and
fleet,
lightness of movement (
The cheetah is the fleetest of animals
).
Speedy
refers to velocity (
a speedy train
) or to promptness or hurry (
a speedy resolution to the problem
).
Quick
most often applies to what takes little time or to what is prompt:
a quick snack; your quick reaction.
Hasty
implies hurried action (
a hasty visit
) and often a lack of care or thought (
regretted the hasty decision
).
Expeditious
suggests rapid efficiency:
sent the package by the most expeditious means.
See Also Synonyms at
faithful
.
Search Thesaurus
---
Another word for fast
adjective
Characterized by great celerity:

breakneck, expeditious, fleet, quick, rapid, speedy, swift. (Informal) hell-for-leather.

Idiom:

quick as a bunny (

or

wink).

See

fast

Accomplished in very little time:

brief, expeditious, flying, hasty, hurried, quick, rapid, short, speedy, swift.

See

fast

Lacking in moral restraint:

abandoned, dissipated, dissolute, gay, incontinent, licentious, profligate, rakish, unbridled, unconstrained, uncontrolled, ungoverned, uninhibited, unrestrained, wanton, wild.

See

restraint

Marked by an absence of conventional restraint in sexual behavior; sexually unrestrained:

easy, libertine, light2, loose, wanton, whorish.

See

sex
adverb
In a rapid way:

apace, posthaste, quick, quickly. (Informal) flat out, hell-for-leather, lickety-split, pronto.

Idioms:

full tilt, in a flash, in nothing flat, like a bat out of hell, like a blue streak, like a flash, like a house on fire, like a shot, like a streak, like greased lightning, like the wind, like wildfire.

See

fast