Another word for sure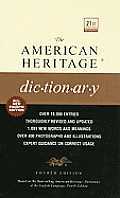 sure
certain
confident
positive
These adjectives mean feeling or showing no doubt.
Sure
and
certain
are frequently used interchangeably;
sure,
however, is the more subjective term, whereas
certain
may imply belief based on experience or evidence:
"Never teach a child anything of which you are not yourself sure"
(John Ruskin).
"In this world nothing is certain but death and taxes"
(Benjamin Franklin).
Confident
suggests assurance founded on faith or reliance in oneself or in others:
The senator is confident of reelection.
Positive
suggests full, emphatic certainty:
The prosecutor had positive proof of the defendant's guilt.
See Also Synonyms at
certain
.
Search Thesaurus
---
Another word for sure
adjective