Another word for certainty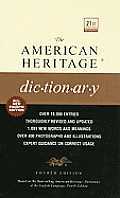 certainty
certitude
assurance
conviction
These nouns mean freedom from doubt.
Certainty
implies a thorough consideration of evidence:
"the emphasis of a certainty that is not impaired by any shade of doubt"
(Mark Twain).
Certitude
is based more on personal belief than on objective facts:
"Certitude is not the test of certainty"
(Oliver Wendell Holmes, Jr.)
Assurance
is a feeling of confidence resulting from subjective experience:
"There is no such thing as absolute certainty, but there is assurance sufficient for the purposes of human life"
(John Stuart Mill).
Conviction
arises from the vanquishing of doubt:
"His religion . . . was substantial and concrete, made up of good, hard convictions and opinions.
(Willa Cather).
Search Thesaurus
---
Another word for certainty
noun
The fact or condition of being without doubt:

assurance, assuredness, certitude, confidence, conviction, positiveness, sureness, surety.

See

certain

A clearly established fact:

cinch, sure thing.

See

certain, true