Another word for idea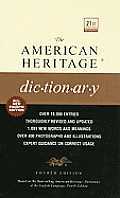 idea
thought
notion
concept
conception
These nouns refer to what is formed or represented in the mind as the product of mental activity.
Idea
has the widest range:
"Human history is in essence a history of ideas"
(H.G. Wells).
Thought
is distinctively intellectual and stresses contemplation and reasoning:
"Language is the dress of thought"
(Samuel Johnson).
Notion
often refers to a vague, general, or even fanciful idea:
"She certainly has some notion of drawing"
(Rudyard Kipling).
Concept
and
conception
are applied to mental formulations on a broad scale:
You seem to have absolutely no concept of time.
"Every succeeding scientific discovery makes greater nonsense of old-time conceptions of sovereignty"
(Anthony Eden).
Search Thesaurus
---
Another word for idea
noun