Another word for ideal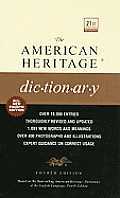 ideal
example
exemplar
model
standard
pattern
These nouns refer to someone or something worthy of imitation or duplication. An
ideal
is a sometimes unattainable standard of perfection:
"Religion is the vision of . . . something which is the ultimate ideal, and the hopeless quest"
(Alfred North Whitehead). An
example
can refer to something that is worthy of imitation but can also indicate something that serves as a deterrent or warning:
"Our Government is the potent, the omnipresent teacher. For good or for ill, it teaches the whole people by its example"
(Louis D. Brandeis). An
exemplar,
like a
model,
serves as an ideal example by reason of being either very worthy or truly representative of a type, admirable or otherwise:
"He is indeed the perfect exemplar of all nobleness"
(Jane Porter).
"Our fellow countryman is a model of a man"
(Charles Dickens). A
standard
is an established criterion or recognized level of excellence:
"It wouldn't be quite fair to test him by our standards"
(William Dean Howells). A
pattern
serves as a model, plan, or guide in the creation of something:
"I will be the pattern of all patience"
(Shakespeare).
Search Thesaurus
---
Another word for ideal
noun
One that is worthy of imitation or duplication:

beau ideal, example, exemplar, mirror, model, paradigm, pattern, standard.

See

good

A fervent hope, wish, or goal:

aspiration, dream.

See

hope
adjective
Conforming to an ultimate form of perfection or excellence:

exemplary, model, perfect, supreme.

See

good

Existing only in concept and not in reality:

abstract, hypothetic, hypothetical, theoretic, theoretical, transcendent, transcendental.

See

real