Another word for example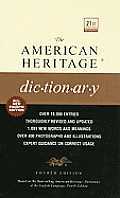 example
instance
case
1
illustration
sample
specimen
These nouns refer to what is representative of or serves to explain a larger group or class. An
example
is a typically representative part that demonstrates the character of the whole:
"Of the despotism to which unrestrained military power leads we have plenty of examples from Alexander to Mao"
(Samuel Eliot Morison). An
instance
is an example that is cited to prove or to illustrate a point:
an instance of flagrant corruption.
A
case
is an action, an occurrence, or a condition that relates specifically to something being discussed, decided, or treated:
a typical case of child neglect.
An
illustration
clarifies or explains:
provided an illustration of the word in context.
A
sample
is an actual part of something larger, presented as evidence of the quality or nature of the whole:
gave us a sample of her temper.
Specimen
often denotes an individual, representative member of a group or class:
This poem is a fair specimen of her work.
See Also Synonyms at
ideal
.
Search Thesaurus
---
Another word for example
noun