Another word for imagination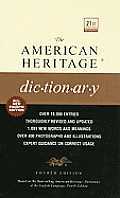 imagination
fancy
fantasy
These nouns refer to the power of the mind to form images, especially of what is not present to the senses.
Imagination
is the most broadly applicable:
"In the world of words, the imagination is one of the forces of nature"
(Wallace Stevens).
Fancy
especially suggests mental invention that is whimsical, capricious, or playful and that is characteristically well removed from reality:
"All power of fancy over reason is a degree of insanity"
(Samuel Johnson).
Fantasy
is applied principally to elaborate or extravagant fancy as a product of the imagination given free rein:
"The poet is in command of his fantasy, while it is exactly the mark of the neurotic that he is possessed by his fantasy"
(Lionel Trilling).
Search Thesaurus
---
Another word for imagination
noun
The power of the mind to form images:

fancy, fantasy, imaginativeness.

See

real, thoughts