Another word for object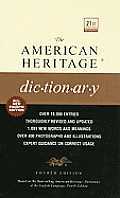 object
protest
demur
remonstrate
expostulate
These verbs mean to express opposition to something, usually by presenting arguments against it.
Object
implies the expression of disapproval or distaste:
"Freedom of the press in Britain is freedom to print such of the proprietor's prejudices as the advertisers don't object to"
(Hannen Swaffer).
Protest
suggests strong opposition, usually forthrightly expressed:
The citizens protested against the tax hike.
To
demur
is to raise an objection that may delay decision or action:
We proposed a revote, but the president demurred.
Remonstrate
implies the presentation of objections, complaints, or reproof:
"The people of Connecticut . . . remonstrated against the bill"
(George Bancroft). To
expostulate
is to express objection in the form of earnest reasoning:
The teacher expostulated with them on the foolhardiness of their behavior.
See Also Synonyms at
intention
.
Search Thesaurus
---
Another word for object
noun
verb
To express opposition, often by argument:

challenge, demur, except, expostulate, inveigh, protest, remonstrate. (Informal) kick, squawk.

Idioms:

set up a squawk, take exception.

See

support

To have or express an unfavorable opinion of:

deprecate, disapprove, discountenance, disesteem, disfavor, frown on (or upon).

Idioms:

hold no brief for, not go for, take a dim view of, take exception to.

See

like