Another word for subject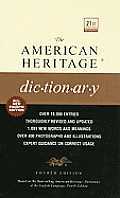 subject
matter
topic
theme
These nouns denote the principal idea or point of a speech, a piece of writing, or an artistic work.
Subject
is the most general:
"Well, honor is the subject of my story"
(Shakespeare).
Matter
refers to the material that is the object of thought or discourse:
"This distinction seems to me to go to the root of the matter"
(William James). A
topic
is a subject of discussion, argument, or conversation:
"They would talk of . . . fashionable topics, such as pictures, taste, Shakespeare"
(Oliver Goldsmith).
Theme
refers especially to an idea, a point of view, or a perception that is developed and expanded on in a work of art:
"To produce a mighty book, you must choose a mighty theme"
(Herman Melville).
See Also Synonyms at
citizen
,
dependent
.
Search Thesaurus
---
Another word for subject
adjective
In a position of subordination:

collateral, dependent, subordinate, subservient.

See

over, part

Tending to incur:

liable, open, prone, susceptible, susceptive, vulnerable.

See

likely

Determined or to be determined by someone or something else:

conditional, conditioned, contingent, dependent, relative, reliant.

See

start
noun
A person owing loyalty to and entitled to the protection of a given state:

citizen, national.

See

group, politics

What a speech, piece of writing, or artistic work is about:

argument, matter, point, subject matter, text, theme, topic.

See

meaning
verb
To lay open, as to something undesirable or injurious:

expose.

Idiom:

open the door to.

See

protection