Another word for restrain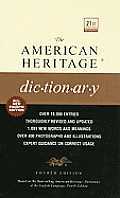 restrain
curb
check
bridle
inhibit
These verbs mean to hold back or keep under control.
Restrain
implies restriction or limitation, as on one's freedom of action:
"a wise and frugal government, which shall restrain men from injuring one another"
(Thomas Jefferson). To
curb
is to restrain as if with reins:
"You might curb your magnanimity"
(John Keats).
Check
implies arresting or stopping, often suddenly or forcibly:
"a light to guide, a rod/To check the erring"
(William Wordsworth). To
bridle
is often to hold in or govern one's emotions or passions:
I tried with all my might to bridle my resentment.
Inhibit
usually connotes a check on one's actions, thoughts, or emotions:
A fear of strangers inhibited his ability to travel.
Search Thesaurus
---
Another word for restrain
verb