Another word for limit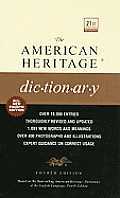 limit
restrict
confine
circumscribe
These verbs mean to establish or keep within specified bounds.
Limit
refers principally to the establishment of a maximum beyond which a person or thing cannot or may not go:
The Constitution limits the President's term of office to four years.
To
restrict
is to keep within prescribed limits, as of choice or action:
The sale of alcoholic beverages is restricted to those over 21.
Confine
suggests imprisonment, restraint, or impediment:
The children were confined to the nursery.
Circumscribe
connotes an encircling or surrounding line that confines, especially narrowly:
"A man . . . should not circumscribe his activity by any inflexible fence of rigid rules"
(John Stuart Blackie).
Search Thesaurus
---
Another word for limit
noun
verb
To place a limit on:

circumscribe, confine, restrict.

See

limited