Another word for origin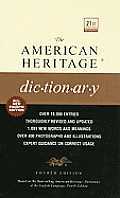 origin
inception
source
root
1
These nouns signify the point at which something originates.
Origin
is the point at which something comes into existence:
The origins of some words are unknown.
When
origin
refers to people, it means parentage or ancestry:
"He came . . . of mixed French and Scottish origin"
(Charlotte Brontë).
Inception
is the beginning, as of an action or process:
The researcher was involved in the project from its inception.
Source
signifies the point at which something springs into being or from which it derives or is obtained:
"The mysterious . . . is the source of all true art and science"
(Albert Einstein).
Root
often denotes what is considered the fundamental cause of or basic reason for something:
"Lack of money is the root of all evil"
(George Bernard Shaw).
Search Thesaurus
---
Another word for origin
noun
A point of origination:

beginning, derivation, fount, fountain, fountainhead, mother, parent, provenance, provenience, root1, rootstock, source, spring, well1.

See

start

The initial stage of a developmental process:

beginning, birth, commencement, dawn, genesis, inception, nascence, nascency, onset, opening, outset, spring, start.

See

start