Another word for begin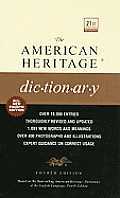 begin
commence
start
initiate
inaugurate
These verbs denote coming into being or taking the first step, as in a procedure.
Begin, commence,
and
start
are equivalent in meaning, though
commence
is more formal, and
start
often stresses the point where inaction turns to action:
The play begins at eight o'clock. The festivities commenced with the national anthem. We will stay on the platform until the train starts.
Initiate
applies to causing the first steps in a process:
I initiated a lawsuit against the driver who hit my car.
Inaugurate
often connotes a formal beginning:
"The exhibition inaugurated a new era of cultural relations"
(Serge Schmemann).
Search Thesaurus
---
Another word for begin
verb
To go about the initial step in doing (something):

approach, commence, embark, enter, get off, inaugurate, initiate, institute, launch, lead off, open, set about, set out, set to, start, take on, take up, undertake. (Informal) kick off.

Idioms:

get cracking, get going, get the show on the road.

See

start