Another word for attack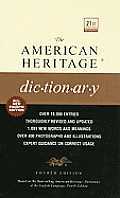 attack
bombard
assail
storm
assault
beset
These verbs mean to set upon, physically or figuratively.
Attack
applies to offensive action, especially to the onset of planned aggression:
The commandos attacked the outpost at dawn.
Bombard
suggests showering with bombs or shells (
The warplanes bombarded the town
) or with words (
The celebrity was bombarded with invitations
).
Assail
implies repeated attacks:
Critics assailed the author's second novel.
Storm
refers to a sudden, sweeping attempt to achieve a victory:
"After triumphantly storming the country,

[the President]

is obliged to storm Capitol Hill"
(The Economist).
Assault
usually implies sudden, intense violence:
Muggers often assault their victims on dark streets.
Beset
suggests beleaguerment from all sides:
The fox was beset by hunters and hounds.
Search Thesaurus
---
Another word for attack
verb
To set upon with violent force:

aggress, assail, assault, beset, fall on (or upon), go at, have at, sail into, storm, strike. (Informal) light into, pitch into.

See

attack
noun
The act of attacking:

aggression, assailment, assault, attempt, offense, offensive, onrush, onset, onslaught, strike.

See

attack

A method used in dealing with something:

approach, course, line, modus operandi, plan, procedure, tack, technique.

See

means