Another word for shelter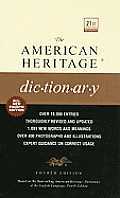 shelter
cover
retreat
refuge
asylum
sanctuary
These nouns refer to places affording protection, as from danger, or to the state of being protected.
Shelter
usually implies a covered or enclosed area that protects temporarily, as from injury or attack:
built a shelter out of pine and hemlock boughs.
Cover
suggests something that conceals:
traveled under cover of darkness.
Retreat
applies chiefly to a secluded place to which one retires for meditation, peace, or privacy:
a rural cabin that served as a weekend retreat.
Refuge
suggests a place of escape from pursuit or from difficulties that beset one:
"The great advantage of a hotel is that it's a refuge from home life"
(George Bernard Shaw).
Asylum
adds to
refuge
the idea of legal protection or of immunity from arrest:
"O! receive the fugitive and prepare in time an asylum for mankind"
(Thomas Paine).
Sanctuary
denotes a sacred or inviolable place of refuge:
political refugees finding sanctuary in a monastery.
Search Thesaurus
---
Another word for shelter
noun
Dwellings in general:

housing, lodging.

Idiom:

a roof over one's head.

See

protection

Something that physically protects, especially from danger:

asylum, cover, covert, harbor, haven, protection, refuge, retreat, sanctuary.

See

attack, safety

An institution that provides care and shelter:

asylum, home, hospice, hospital.

See

protection
verb
To give refuge to:

harbor, haven, house.

See

protection