Another word for surrender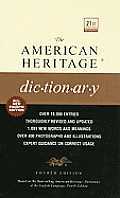 surrender
submission
capitulation
These nouns denote the act of giving up one's person, one's possessions, or people under one's command to the authority, power, or control of another.
Surrender
is the most general:
"No terms except unconditional and immediate surrender can be accepted"
(Ulysses S. Grant).
Submission
stresses the subordination of the side that has yielded:
"Our cruel and unrelenting enemy leaves us only the choice of brave resistance, or the most abject submission"
(George Washington).
Capitulation
implies surrender under specific prearranged conditions:
Lack of food and ammunition forced the capitulation of the rebels.
See Also Synonyms at
relinquish
.
Search Thesaurus
---
Another word for surrender
verb
noun
The act of submitting or surrendering to the power of another:

capitulation, submission.

See

resist, win

A giving up of a possession, claim, or right:

abandonment, abdication, demission, quitclaim, relinquishment, renunciation, resignation, waiver.

See

keep