Another word for relinquish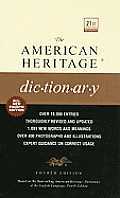 relinquish
yield
resign
abandon
surrender
cede
waive
renounce
These verbs mean letting something go or giving something up.
Relinquish,
the least specific, may connote regret:
can't relinquish the idea.
Yield
implies giving way, as to pressure, often in the hope that such action will be temporary:
had to yield ground.
Resign
suggests formal relinquishing (
resigned their claim to my land
) or acquiescence arising from hopelessness (
resigned himself to forgoing his vacation
).
Abandon
and
surrender
both imply no expectation of recovering what is given up;
surrender
also implies the operation of compulsion or force:
abandoned all hope for a resolution; surrendered control of the company.
Cede
connotes formal transfer, as of territory:
ceded the province to the victorious nation.
Waive
implies a voluntary decision to dispense with something, such as a right:
waived all privileges.
To
renounce
is to relinquish formally and usually as a matter of principle:
renounced worldly goods.
Search Thesaurus
---
Another word for relinquish
verb
To give up a possession, claim, or right:

abandon, abdicate, cede, demit, forswear, hand over, quitclaim, render, renounce, resign, surrender, waive, yield.

See

keep

To cease trying to accomplish or continue:

abandon, break off, desist, discontinue, give up, leave off, quit, remit, stop. (Informal) swear off. (Slang) lay off.

Idioms:

call it a day, call it quits, hang up one's fiddle, have done with, throw in the towel.

See

continue