Another word for support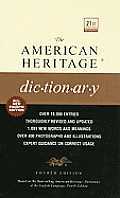 support
uphold
back
1
advocate
champion
These verbs mean to give aid or encouragement to a person or cause.
Support
is the most general:
"the policy of Cromwell, who supported the growing power of France against the declining power of Spain"
(William E.H. Lecky). To
uphold
is to maintain or affirm in the face of a challenge or strong opposition:
"The Declaration of Right upheld the principle of hereditary monarchy"
(Edmund Burke).
Back
suggests material or moral support intended to contribute to or assure success:
The important medical research was backed by the federal government.
Advocate
implies verbal support, often in the form of pleading or arguing:
Scientists advocate a reduction in saturated fats in the human diet.
To
champion
is to fight for one that is under attack or is unable to act in its own behalf:
"championed the government and defended the system of taxation"
(Samuel Chew).
Search Thesaurus
---
Another word for support
verb
noun