Another word for oppose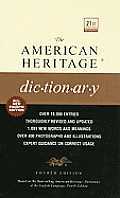 oppose
fight
combat
resist
withstand
contest
These verbs mean to set someone or something in opposition to another:
Oppose
has the widest application:
opposed the building of a nuclear power plant.
"The idea is inconsistent with our constitutional theory and has been stubbornly opposed … since the early days of the Republic"
(E.B. White).
Fight
and
combat
suggest vigor and aggressiveness:
"All my life I have fought against prejudice and intolerance"
(Harry S. Truman).
"We are not afraid … to tolerate any error so long as reason is left free to combat it"
(Thomas Jefferson). To
resist
is to strive to fend off or offset the actions, effects, or force of:
"Pardon was freely extended to all who had resisted the invasion"
(John R. Green).
Withstand
often implies successful resistance:
"Neither the southern provinces, nor Sicily, could have withstood his power"
(Henry Hallam). To
contest
is to call something into question and take an active stand against it:
contested her neighbor's claims to her property in court.
Search Thesaurus
---
Another word for oppose
verb
To place in opposition or be in opposition to:

counter, match, pit1, play off.

Idioms:

bump heads with, meet head-on, set (

or

be) at odds, set (

or

be) at someone's throat, trade blows (

or

punches).

See

support