Another word for join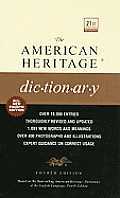 join
combine
unite
link
1
connect
relate
associate
These verbs mean to fasten or affix or become fastened or affixed.
Join
applies to the physical contact or union of at least two separate things and to the coming together of persons, as into a group:
The children joined hands. The two armies joined together to face a common enemy.
"Join the union, girls, and together say

Equal Pay for Equal Work"
(Susan B. Anthony).
Combine
suggests the mixing or merging of components, often for a specific purpose:
The cook combined various ingredients.
"When bad men combine, the good must associate"
(Edmund Burke).
Unite
stresses the coherence or oneness of the persons or things joined:
The volunteers united to prevent their town from flooding. The strike united the oppressed workers.
Link
and
connect
imply a firm attachment in which individual components nevertheless retain their identities:
The study linked the high crime rate to unemployment. The reporter connected the police chief to the scandal.
Relate
refers to connection of persons through marriage or kinship (
Although we share a surname, she and I are not related
) or of things through logical association (
The two events were directly related
).
Associate
usually implies a relationship of persons as partners or allies:
My children are associated with me in the family business.
It can also refer to a relationship of things that are similar or complementary or that have a connection in one's thoughts:
I associate the beach with pleasant memories of summer.
Search Thesaurus
---
Another word for join
verb