Another word for mix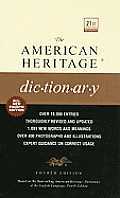 mix
blend
mingle
merge
amalgamate
coalesce
fuse
2
These verbs mean to put into or come together in one mass so that constituent parts or elements are diffused or commingled.
Mix
is the least specific:
The cook mixed eggs, flour, and sugar. Greed and charity don't mix.
To
blend
is to mix intimately and harmoniously so that the components lose their original definition:
The clerk blended mocha and java coffee beans. Snow-covered mountains blended into the clouds.
Mingle
implies combination without loss of individual characteristics:
"Respect was mingled with surprise"
(Sir Walter Scott).
"His companions mingled freely and joyously with the natives"
(Washington Irving).
Merge
and
amalgamate
imply resultant homogeneity:
Tradition and innovation are merged in this new composition. Twilight merged into night.
"The four sentences of the original are amalgamated into two"
(William Minto).
Coalesce
implies a slow merging:
Indigenous peoples and conquerors coalesced into the present-day population.
Fuse
emphasizes an enduring union, as that formed by heating metals:
"He diffuses a tone and spirit of unity, that blends, and (as it were) fuses, each into each"
(Samuel Taylor Coleridge).
Search Thesaurus
---
Another word for mix
verb
To put together into one mass so that the constituent parts are more or less homogeneous:

admix, amalgamate, blend, commingle, commix, fuse, intermingle, intermix, merge, mingle, stir1.

See

assemble
phrasal verb
mix up
To cause to be unclear in mind or intent:

addle, befuddle, bewilder, confound, confuse, discombobulate, dizzy, fuddle, jumble, muddle, mystify, perplex, puzzle. (Informal) throw.

Idiom:

make one's head reel (

or

swim) (

or

whirl).

See

clear, feelings

To put out of proper order:

derange, disarrange, disarray, disorder, disorganize, disrupt, disturb, jumble, mess up, muddle, tumble, unsettle, upset.

See

order
noun
Something produced by mixing:

admixture, amalgam, amalgamation, blend, commixture, fusion, merger, mixture.

See

assemble