Another word for mixture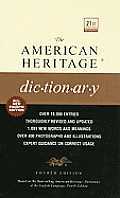 mixture
blend
amalgam
admixture
compound
1
composite
These nouns refer to a combination produced by mixing.
Mixture
has the widest application:
She routinely drank a mixture of tea and honey.
"He showed a curious mixture of eagerness and terror"
(Francis Parkman).
Blend
and
amalgam
imply that the original components have lost their distinctness:
The novel is a fascinating blend of romance and realism. The comedian's act was an amalgam of incisive wit and unceasing good humor.
Admixture
suggests that one of the components is dissimilar to the others:
a perfume containing an essential oil with a large admixture of alcohol.
A
compound
constitutes a new and independent entity:
The school's program is a compound of scholarship and athleticism.
A
composite
has components that may retain part of their identities:
a musical suite that is a composite of operatic themes.
Search Thesaurus
---
Another word for mixture
noun
Something produced by mixing:

admixture, amalgam, amalgamation, blend, commixture, fusion, merger, mix.

See

assemble

A collection of various things:

assortment, conglomeration, gallimaufry, hodgepodge, jumble, medley, mélange, miscellany, mishmash, mixed bag, olio, patchwork, potpourri, salmagundi, variety. (Slang) grab bag.

See

collect