Another word for argue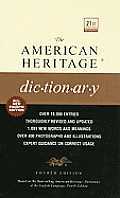 argue
quarrel
1
wrangle
squabble
bicker
These verbs denote verbal exchange expressing conflict. To
argue
is to present reasons or facts in order to persuade someone of something:
"I am not arguing with you—I am telling you"
(James McNeill Whistler).
Quarrel
stresses hostility:
The children quarreled over whose turn it was to wash the dishes.
Wrangle
refers to loud, contentious argument:
"audiences . . . who can be overheard wrangling about film facts in restaurants and coffee houses"
(Sheila Benson).
Squabble
suggests petty or trivial argument:
"The one absolutely certain way of bringing this nation to ruin . . . would be to permit it to become a tangle of squabbling nationalities"
(Theodore Roosevelt).
Bicker
connotes sharp, persistent, bad-tempered exchange:
The senators bickered about the President's tax proposal for weeks.
See Also Synonyms at
discuss
,
indicate
.
Search Thesaurus
---
Another word for argue
verb
phrasal verb
argue into
To succeed in causing (a person) to act in a certain way:

bring, bring around (or round), convince, get, induce, persuade, prevail on (or upon), sell (on), talk into.

See

persuasion