Another word for belligerent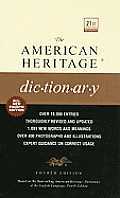 belligerent
bellicose
pugnacious
contentious
quarrelsome
These adjectives mean having or showing an eagerness to fight.
Belligerent
refers to a tendency to hostile behavior:
A belligerent reporter badgered the politician.
Bellicose
and
pugnacious
suggest a natural disposition to fight:
"All successful newspapers are ceaselessly querulous and bellicose"
(H.L. Mencken).
A good litigator needs a pugnacious intellect.
Contentious
implies chronic argumentativeness:
"His style has been described variously as abrasive and contentious, overbearing and pompous"
(Victor Merina).
Quarrelsome
suggests bad temper and a perverse readiness to bicker:
"The men gave him much room, for he was notorious as a quarrelsome person when drunk"
(Stephen Crane).
Search Thesaurus
---
Another word for belligerent
adjective
Having or showing an eagerness to fight:

bellicose, combative, contentious, hostile, militant, pugnacious, quarrelsome, scrappy, truculent, warlike.

See

attack

Inclined to act in a hostile way:

aggressive, combative, contentious, hostile, militant.

See

attack, attitude
noun