Another word for dictatorial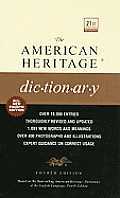 dictatorial
authoritarian
dogmatic
doctrinaire
imperious
overbearing
These adjectives mean asserting or tending to assert one's authority or to impose one's will on others.
Dictatorial
stresses the highhanded, peremptory manner characteristic of a dictator:
ordered the staff about in her usual dictatorial manner.
Authoritarian
implies the expectation of unquestioning obedience:
the timid child of authoritarian parents.
Dogmatic
suggests the imposing of one's will or opinion as though these were beyond challenge:
"When people are least sure, they are often most dogmatic"
(John Kenneth Galbraith).
Doctrinaire
implies the imposition of one's theories, beliefs, or doctrines:
"They didn't know the facts . . . and I don't think it would've mattered in the slightest if they had. Very doctrinaire"
(George V. Higgins).
Imperious
suggests the arrogant manner of one accustomed to commanding:
dismissed my opinion with an imperious gesture.
Overbearing
implies a tendency to be oppressively or rudely domineering:
an overbearing customer demanding to see the manager.
Search Thesaurus
---
Another word for dictatorial
adjective
Tending to dictate:

authoritarian, bossy, dogmatic, domineering, imperious, magisterial, masterful, overbearing, peremptory.

See

over

Having and exercising complete political power and control:

absolute, absolutistic, arbitrary, autarchic, autarchical, autocratic, autocratical, despotic, monocratic, totalitarian, tyrannic, tyrannical, tyrannous.

See

over, politics

Characterized by or favoring absolute obedience to authority:

authoritarian, autocratic, despotic, totalitarian, tyrannic, tyrannical.

See

over