Another word for conflict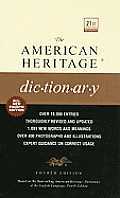 conflict
contest
combat
fight
These nouns denote struggle between opposing forces for victory or supremacy.
Conflict
applies both to open fighting between hostile groups and to a struggle between antithetical forces:
"The kind of victory MacArthur had in mind . . . victory by expanding the conflict to all of China—would have been the wrong kind of victory"
(Harry S. Truman).
"Fortunately analysis is not the only way to resolve inner conflicts"
(Karen Horney).
Contest
can refer either to friendly competition or to a hostile struggle to achieve an objective:
a spelling contest; the gubernatorial contest.
Combat
most commonly implies an encounter between two armed persons or groups:
"Alexander had appeared to him, armed for combat"
(Connop Thirlwall).
Fight
usually refers to a clash involving individual adversaries:
A fight was scheduled between the world boxing champion and the challenger.
"There is nothing I love as much as a good fight"
(Franklin D. Roosevelt).
See Also Synonyms at
discord
.
Search Thesaurus
---
Another word for conflict
noun
A state of open, prolonged fighting:

belligerency, confrontation, hostility (used in plural), strife, struggle, war, warfare.

See

conflict

A state of disagreement and disharmony:

clash, confrontation, contention, difference, difficulty, disaccord, discord, discordance, dissension, dissent, dissentience, dissidence, dissonance, faction, friction, inharmony, schism, strife, variance, war, warfare.

See

conflict
verb