Another word for interfere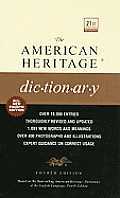 interfere
meddle
tamper
1
These verbs mean to intervene unasked in the affairs of others and often in an impudent or indiscreet manner.
Interfere
implies action that seriously hampers, hinders, or frustrates:
"Romantics of all ages can recall occasions when lust interfered with reason"
(Christine Gorman).
Meddle
stresses unwanted, unwarranted, or unnecessary intrusion:
"wholly unacquainted with the world in which they are so fond of meddling"
(Edmund Burke). To
tamper
is to interfere by making unsought, unwelcome, often destructive changes or by trying to influence another in an improper way:
"a large number of persons accused of . . . tampering with ballot boxes"
(James Bryce).
Search Thesaurus
---
Another word for interfere
verb
To intervene officiously or indiscreetly in the affairs of others:

butt in, horn in, interlope, meddle.

See

participate