Another word for discuss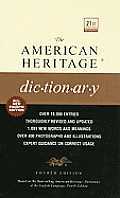 discuss
argue
debate
dispute
contend
These verbs mean to talk with others in an effort to reach agreement, to ascertain truth, or to convince.
Discuss
involves close examination of a subject with interchange of opinions:
My therapist discussed my concerns with my parents.
Argue
emphasizes the presentation of facts and reasons in support of a position opposed by others:
The lawyer argued the plaintiff's case.
Debate
involves formal, often public argument:
The candidates debated the campaign issues.
Dispute
implies differences of opinion and usually sharp argument:
The senators disputed over increases in the proposed budget.
To
contend
is to strive in debate or controversy:
She contended that her theory was easily proven.
Search Thesaurus
---
Another word for discuss
verb
To speak together and exchange ideas and opinions about:

bandy (about), moot, talk over, thrash out (or over), thresh out (or over), toss around. (Informal) hash (over), kick around, knock about (or around). (Slang) rap3.

Idiom:

go into a huddle.

See

words