Another word for show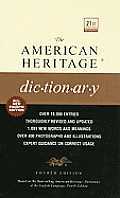 show
display
expose
parade
exhibit
flaunt
These verbs mean to present something to view.
Show
is the most general:
"She hated to show her feelings"
(John Galsworthy).
Display
often suggests an attempt to present something to best advantage:
The dealer spread the rug out to display the pattern.
Expose
usually involves uncovering something or bringing it out from concealment:
The excavation exposed a staggering number of artifacts.
The term can often imply revelation of something better left concealed:
Your comment exposes your insensitivity.
Parade
usually suggests a pretentious or boastful presentation:
"He early discovered that, by parading his unhappiness before the multitude, he produced an immense sensation"
(Thomas Macaulay).
Exhibit
implies open presentation that invites inspection:
"The works of art, by being publicly exhibited and offered for sale, are becoming articles of trade"
(Prince Albert).
Flaunt
implies an unabashed, prideful, often arrogant display:
"Every great hostelry flaunted the flag of some foreign potentate"
(John Dos Passos).
See Also Synonyms at
appear
.
Search Thesaurus
---
Another word for show
verb
To make visible; bring to view:

bare, disclose, display, expose, reveal, unclothe, uncover, unmask, unveil. (Archaic) discover.

Idioms:

bring to light, lay open, make plain.

See

show

To come into view:

appear, emerge, issue, loom, materialize.

Idioms:

make (

or

put in) an appearance, meet the eye.

See

see

To present a lifelike image of:

delineate, depict, describe, express, image, limn, picture, portray, render, represent.

See

show

To make a public and usually ostentatious show of.

Also used with

off

: brandish, display, disport, exhibit, expose, flash, flaunt, parade, sport.

See

show

To show the way to:

conduct, direct, escort, guide, lead, pilot, route, shepherd, steer, usher.

See

show

To make known or identify, as by signs:

denote, designate, indicate, mark, point out, specify.

See

show

To make manifest or apparent:

demonstrate, display, evidence, evince, exhibit, manifest, proclaim, reveal.

See

show

To give a precise indication of, as on a register or scale:

indicate, mark, read, record, register.

See

show

To be performed:

play, run.

See

performing arts

To establish as true or genuine:

authenticate, bear out, confirm, corroborate, demonstrate, endorse, establish, evidence, prove, substantiate, validate, verify.

See

show, support
phrasal verb
show up
noun