Another word for see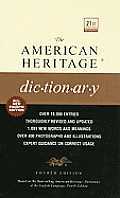 see
1
behold
note
notice
remark
espy
descry
observe
contemplate
survey
view
perceive
discern
These verbs refer to being or becoming visually or mentally aware of something.
See,
the most general, can mean merely to use the faculty of sight but more often implies recognition, understanding, or appreciation:
"If I have seen further (than … Descartes) it is by standing upon the shoulders of Giants"
(Isaac Newton).
Behold
implies gazing at or looking intently upon what is seen:
"My heart leaps up when I behold/A rainbow in the sky"
(William Wordsworth).
Note, notice,
and
remark
suggest close, detailed observation, and
note
in particular implies making a careful, systematic mental recording:
Be careful to note that we turn left at the church. I notice that you're out of sorts.
"Their assemblies afforded me daily opportunities of remarking characters and manners"
(Samuel Johnson).
Espy
and
descry
both stress acuteness of sight that permits the detection of something distant or obscure:
"espied the misspelled Latin word in

[the]

letter"
(Los Angeles Times).
"the lighthouse, which can be descried from a distance"
(Michael Strauss).
Observe
emphasizes careful, closely directed attention:
"I saw the pots … and observed that they did not crack at all"
(Daniel Defoe).
Contemplate
implies looking attentively and thoughtfully:
"It is interesting to contemplate an entangled bank, clothed with many plants"
(Charles Darwin).
Survey
stresses comprehensive examination:
"Strickland looked away and idly surveyed the ceiling"
(W. Somerset Maugham).
View
usually suggests examination with a particular purpose in mind or in a special way:
The medical examiner viewed the victim's body.
Perceive
and
discern
both imply not only visual recognition but also mental comprehension;
perceive
is especially associated with insight, and
discern,
with the ability to distinguish, discriminate, and make judgments:
"I plainly perceive

[that]

some objections remain"
(Edmund Burke).
"Your sense of humor would discern the hollowness beneath all the pomp and ceremony"
(Edna Ferber).
Search Thesaurus
---
Another word for see
verb
phrasal verb
see to
To have the care and supervision of:

attend, care for, look after, mind, minister to, tend2, watch.

Idioms:

keep an eye on, look out for, take care (

or

charge) of, take under one's wing.

See

care for