Another word for gaze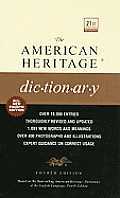 gaze
stare
gape
gawk
glare
1
peer
1
These verbs mean to look long and intently.
Gaze
is often indicative of wonder, fascination, awe, or admiration:
gazing at the stars.
Stare
can indicate curiosity, boldness, insolence, or stupidity:
stared at them in disbelief.
Gape
suggests a prolonged open-mouthed look reflecting amazement, awe, or lack of intelligence:
tourists gaping at the sights.
To
gawk
is to gape or stare stupidly:
Drivers gawked at the disabled truck.
To
glare
is to fix another with a hard, piercing stare:
glared furiously at me.
To
peer
is to look narrowly, searchingly, and seemingly with difficulty:
peered at us through her glasses.
Search Thesaurus
---
Another word for gaze
verb
noun