Another word for apprehend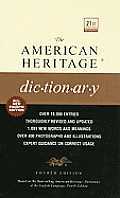 apprehend
comprehend
understand
grasp
These verbs denote perception of the nature and significance of something.
Apprehend
denotes both mental and intuitive awareness:
"Intelligence is quickness to apprehend"
(Alfred North Whitehead). Both
comprehend
and
understand
stress complete realization and knowledge:
"To comprehend is to know a thing as well as that thing can be known"
(John Donne).
"No one who has not had the responsibility can really understand what it is like to be President"
(Harry S. Truman). To
grasp
is to seize an idea firmly:
"We have grasped the mystery of the atom and rejected the Sermon on the Mount"
(Omar N. Bradley).
Search Thesaurus
---
Another word for apprehend
verb