Another word for fear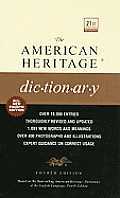 fear
fright
dread
terror
horror
panic
alarm
dismay
consternation
trepidation
These nouns denote the agitation and anxiety caused by the presence or imminence of danger.
Fear
is the most general term:
"Fear is the parent of cruelty"
(J.A. Froude).
Fright
is sudden, usually momentary, great fear:
In my fright, I forgot to lock the door.
Dread
is strong fear, especially of what one is powerless to avoid:
His dread of strangers kept him from socializing.
Terror
is intense, overpowering fear:
"And now at the dead hour of the night, amid the dreadful silence of that old house, so strange a noise as this excited me to uncontrollable terror"
(Edgar Allan Poe).
Horror
is a combination of fear and aversion or repugnance:
Murder arouses widespread horror.
Panic
is sudden frantic fear, often groundless:
The fire caused a panic among the horses.
Alarm
is fright aroused by the first realization of danger:
I watched with alarm as the sky darkened.
Dismay
robs one of courage or the power to act effectively:
The rumor of war caused universal dismay.
Consternation
is often paralyzing, characterized by confusion and helplessness:
Consternation gripped the city as the invaders approached.
Trepidation
is dread characteristically marked by trembling or hesitancy:
"They were … full of trepidation about things that were never likely to happen"
(John Morley).
Search Thesaurus
---
Another word for fear
noun
Great agitation and anxiety caused by the expectation or the realization of danger:

affright, alarm, apprehension, dread, fearfulness, fright, funk, horror, panic, terror, trepidation. (Slang) cold feet.

Idiom:

fear and trembling.

See

fear
verb