Another word for shy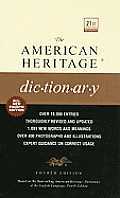 shy
1
bashful
diffident
modest
coy
demure
These adjectives mean not forward but marked by a retiring nature, reticence, or a reserve of manner. One who is
shy
draws back from others, either because of a withdrawn nature or out of timidity:
"The poor man was shy and hated society"
(George Bernard Shaw).
Bashful
suggests self-consciousness or awkwardness in the presence of others:
"I never laughed, being bashful./Lowering my head, I looked at the wall"
(Ezra Pound).
Diffident
implies lack of self-confidence:
He was too diffident to express his opinion.
Modest
is associated with an unassertive nature and absence of vanity or pretension:
Despite her fame she remained a modest, unassuming person.
Coy
usually implies feigned, often flirtatious shyness:
"yielded with coy submission"
(John Milton).
Demure
often denotes an affected shyness or modesty:
Her assistant nodded in agreement, flashing a demure smile.
Search Thesaurus
---
Another word for shy
adjective
Not forward but reticent or reserved in manner:

backward, bashful, coy, demure, diffident, modest, retiring, self-effacing, timid.

See

restraint

Not enough to meet a demand or requirement:

deficient, inadequate, insufficient, scarce, short, under, wanting.

See

big, excess
verb
verb
noun