Another word for qualm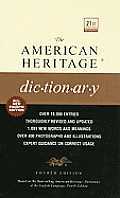 qualm
scruple
compunction
misgiving
These nouns denote a feeling of uncertainty about the fitness or correctness of an action.
Qualm
is a disturbing feeling of uneasiness and self-doubt:
"an ignorant ruffianly gaucho, who . . . would . . . fight, steal, and do other naughty things without a qualm"
(W.H. Hudson).
Scruple
is an uneasy feeling arising from conscience or principle about a course of action:
"My father's old-fashioned notions boggled a little at first to this arrangement . . . but his scruples were in the end overruled"
(John Galt).
Compunction
implies a prick or twinge of conscience aroused by wrongdoing or the prospect of wrongdoing:
stole the money without compunction.
Misgiving
suggests often sudden apprehension:
had misgivings about quitting his job.
Search Thesaurus
---
Another word for qualm
noun
A feeling of uncertainty about the fitness or correctness of an action:

compunction, misgiving, reservation, scruple.

See

certain