Another word for uncertainty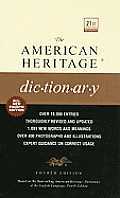 uncertainty
doubt
dubiety
skepticism
suspicion
mistrust
These nouns refer to the condition of being unsure about someone or something.
Uncertainty,
the least forceful, merely denotes a lack of assurance or conviction:
I regarded my decision with growing uncertainty.
Doubt
and
dubiety
imply a questioning state of mind:
"Doubt is part of all religion"
(Isaac Bashevis Singer).
On this point there can be no dubiety.
Skepticism
generally suggests an instinctive or habitual tendency to question and demand proof:
"A wise skepticism is the first attribute of a good critic"
(James Russell Lowell).
Suspicion
is doubt as to the innocence, truth, integrity, honesty, or soundness of someone or something:
His furtiveness aroused my suspicions.
Mistrust
denotes lack of trust or confidence, as in a person's motives, arising from suspicion:
The staff viewed the consultant's hasty recommendations with mistrust.
Search Thesaurus
---
Another word for uncertainty
noun
The quality or state of being ambiguous:

ambiguity, ambiguousness, cloudiness, equivocalness, indefiniteness, nebulousness, obscureness, obscurity, unclearness, vagueness.

See

clear

A lack of conviction or certainty:

doubt, doubtfulness, dubiety, dubiousness, incertitude, mistrust, question, skepticism, suspicion, wonder.

See

certain