Another word for chance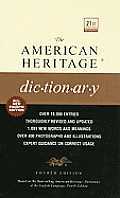 chance
random
casual
haphazard
desultory
These adjectives apply to what is determined not by deliberation but by accident.
Chance
stresses lack of premeditation:
a chance meeting with a friend.
Random
implies the absence of a specific pattern or objective:
took a random guess.
Casual
often suggests an absence of due concern:
a casual observation.
Haphazard
implies a carelessness or a willful leaving to chance:
a haphazard plan of action.
Desultory
suggests a shifting about from one thing to another that reflects a lack of method:
a desultory conversation.
See Also Synonyms at
happen
,
opportunity
.
Search Thesaurus
---
Another word for chance
noun
verb
phrasal verb
chance on
or
upon
To find or meet by chance:

bump into, come across, come on (or upon), find, happen on (or upon), light on (or upon), run across, run into, stumble on (or upon), tumble on. (Archaic) alight on (or upon).

Idiom:

meet up with.

See

meet
adjective
Occurring unexpectedly:

accidental, casual, contingent, fluky, fortuitous, inadvertent, odd.

See

surprise

Having no particular pattern, purpose, organization, or structure:

desultory, haphazard, hit-or-miss, indiscriminate, random, spot, unplanned.

See

planned