Another word for occurrence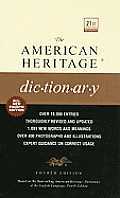 occurrence
happening
event
incident
episode
circumstance
These nouns refer to something that takes place or comes to pass.
Occurrence
and
happening
are the most general:
an everyday occurrence; a happening of no great importance.
Event
usually signifies a notable occurrence:
major world events reported on the evening news.
"

Great

events make me quiet and calm; it is only trifles that irritate my nerves"
(Victoria).
Incident
may apply to a minor occurrence:
a small incident blown out of proportion.
The term may also refer to a distinct event of sharp identity and significance:
a succession of exciting incidents.
An
episode
is an incident in the course of a progression or within a larger sequence:
"Happiness was but the occasional episode in a general drama of pain"
(Thomas Hardy).
Circumstance
denotes a particular incident or occurrence:
"Billy had found Alice, thus bringing about the odd circumstance of their renewing their acquaintanceship"
(Eleanor H. Porter).
Search Thesaurus
---
Another word for occurrence
noun
Something significant that happens:

circumstance, development, episode, event, happening, incident, news, occasion, thing.

See

happen