Another word for accidental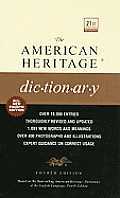 accidental
fortuitous
contingent
incidental
adventitious
These adjectives apply to what happens unintentionally.
Accidental
primarily refers to what occurs by chance:
an accidental meeting.
It can also mean subordinate or nonessential:
"Poetry is something to which words are the accidental, not by any means the essential form"
(Frederick W. Robertson).
Fortuitous
stresses chance even more strongly:
"the happy combination of fortuitous circumstances"
(Sir Walter Scott).
Contingent
describes what is possible but uncertain because of unforeseen or uncontrollable factors:
"The results of confession were not contingent, they were certain"
(George Eliot).
Incidental
refers to a minor or unanticipated result or accompaniment:
"There is scarcely any practice which is so corrupt as not to produce some incidental good"
(Enoch Mellor).
Adventitious
applies to something acquired or added externally, sometimes by accident or chance:
"The court tries to understand 'whether the young man's misconduct was adventitious or the result of some serious flaw in his character'"
(Harry F. Rosenthal).
Search Thesaurus
---
Another word for accidental
adjective
Occurring unexpectedly:

casual, chance, contingent, fluky, fortuitous, inadvertent, odd.

See

surprise