Another word for puzzle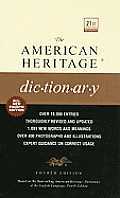 puzzle
perplex
mystify
bewilder
confound
These verbs mean to cause bafflement or confusion.
Puzzle
suggests difficulty in solving or interpreting something:
"The poor creature puzzled me once . . . by a question merely natural and innocent"
(Daniel Defoe).
Perplex
stresses uncertainty or anxiety, as over reaching an understanding or finding a solution:
a dilemma that perplexed the committee.
Mystify
implies defying comprehension by obscuring facts:
symbolism that mystifies me.
Bewilder
emphasizes extreme mental confusion:
"The old know what they want; the young are sad and bewildered"
(Logan Pearsall Smith). To
confound
is to confuse and astonish:
God hath chosen the foolish things of the world to confound the wise
(I Corinthians 1:27).
Search Thesaurus
---
Another word for puzzle
verb
phrasal verb
puzzle out
noun