Another word for throw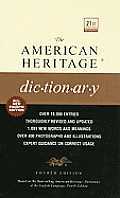 throw
cast
hurl
fling
pitch
2
toss
These verbs mean to propel something through the air with a motion of the hand or arm.
Throw
is the least specific:
throwing a ball; threw the life preserver to the struggling swimmer.
Cast
usually refers to throwing something light:
cast her fishing line into the stream.
Hurl
and
fling
mean to throw with great force:
"Him the Almighty Power/Hurl'd headlong flaming from th' Ethereal Sky"
(John Milton).
He flung the tarpaulin over the boat.
Pitch
often means to throw with careful aim:
"a special basket in my study . . . into which I pitch letters, circulars, pamphlets and so forth"
(H.G. Wells).
Toss
usually means to throw lightly or casually:
"Campton tossed the card away"
(Edith Wharton).
See Also Synonyms at
confuse
.
Search Thesaurus
---
Another word for throw
verb
phrasal verb
throw away
To let go or get rid of as being useless or defective, for example:

discard, dispose of, dump, junk, scrap1, throw out. (Informal) chuck, jettison, shuck (off). (Slang) ditch.

See

keep

To spend (money) excessively and usually foolishly:

consume, dissipate, fool away, fritter away, riot away, squander, trifle away, waste. (Slang) blow1.

See

save
phrasal verb
throw off
phrasal verb
throw out
To let go or get rid of as being useless or defective, for example:

discard, dispose of, dump, junk, scrap1, throw away. (Informal) chuck, jettison, shuck (off). (Slang) ditch.

See

keep

To put out by force:

bump, dismiss, eject, evict, expel, oust. (Informal) chuck. (Slang) boot1 (out), bounce, kick out.

Idioms:

give someone the boot, give someone the heave-ho (

or

old heave-ho), send packing, show someone the door, throw out on one's ear.

See

keep
phrasal verb
throw over
phrasal verb
throw up
noun