Another word for affect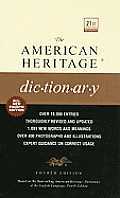 affect
1
influence
impress
1
touch
move
strike
These verbs mean to produce a mental or emotional effect. To
affect
is to act upon a person's emotions:
Adverse criticism of the book didn't affect the author.
Influence
implies some control over the thinking, actions, and emotions of another:
"Humanity is profoundly influenced by what you do"
(Pope John Paul II). To
impress
is to produce a marked, often enduring effect:
"The Tibetan landscape particularly impressed him"
(Doris Kerns Quinn).
Touch
usually means to arouse a tender response:
"The tributes

[to the two deceased musicians]

were fitting and touching"
(Daniel Cariaga).
Move
suggests a profound emotional effect:
The account of her experiences moved us to tears.
Strike
implies keenness or force of mental response:
I was struck by the sudden change in his appearance.
Search Thesaurus
---
Another word for affect
verb
verb